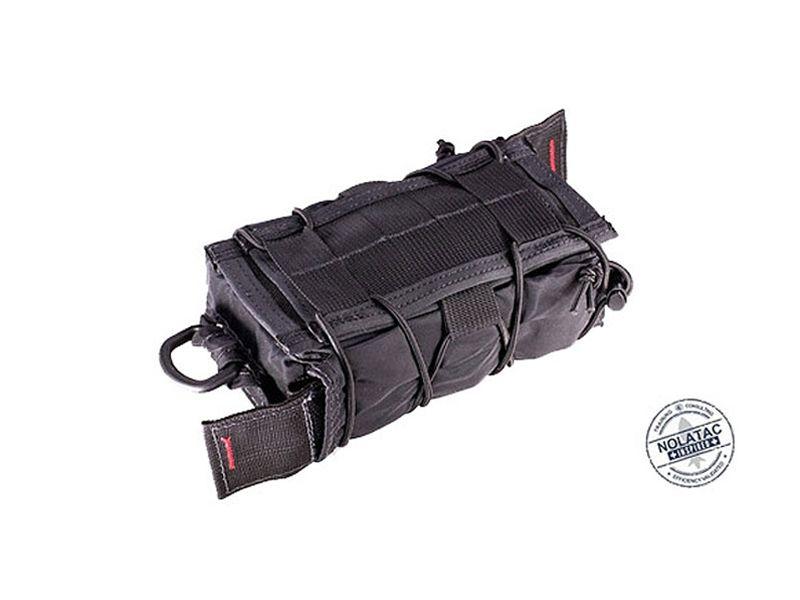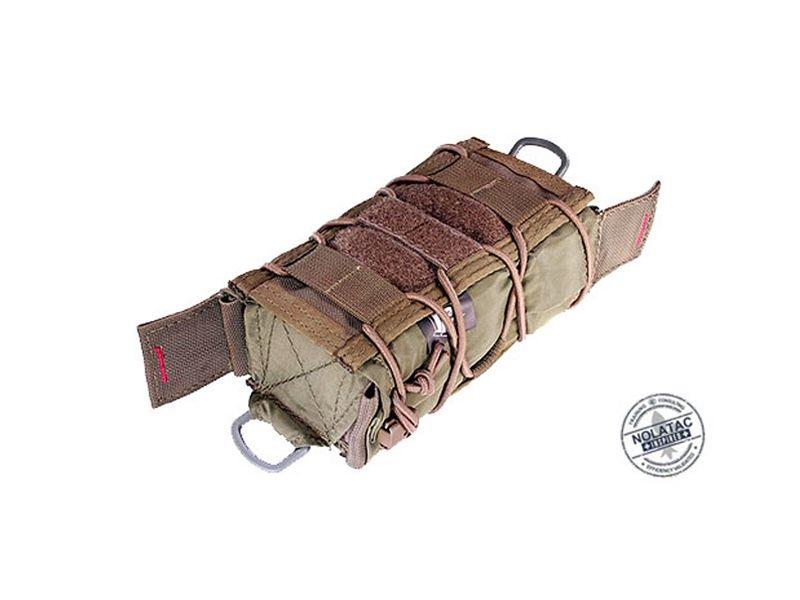 HSGI NOLATAC M3T Multi-Mission Medical TACO
M3T - Multi-Mission Medical Taco ™ , is designed to provide the user with a versatile and adaptable platform from which to carry and deploy their IFAK (individual first aid kit). NOLATAC Training and Consulting provided the insight, influence , and design criteria needed to create a pouch to meet an ever-changing set of needs within the law enforcement, military, and responsible armed citizen environments.

Choose your HSGI NOLATAC M3T Multi-Mission Medical TACO

Inter-Store Transfer
If this item is out of stock at your local RifleGear but available at our other location, no problem. Just place your order and select In-Store Pickup as the shipping method. As long as the item is legal in your location, we will transfer the item for you. You will be notified by email once your item has arrived at the destination.
M3T - Multi-Mission Medical Taco ™ , is designed to provide the user with a versatile and adaptable platform from which to carry and deploy their IFAK (individual first aid kit). NOLATAC Training and Consulting provided the insight, influence , and design criteria needed to create a pouch to meet an ever-changing set of needs within the law enforcement, military, and responsible armed citizen environments.

While designed around the NOLATAC ITK (Individual Trauma Kit), adaptability to accept many other medical insert components as well as other manufacturer's medical trays and kits was built in from the start. The included "med sleds" allow for a quick and ambidextrous deployment on the medical contents. Also, as users add more gear to their load and "tactical real-estate" becomes a concern, several different mounting options were built into the design allowing for fully ambidextrous deployment and environmental protection for purpose built tourniquets (TQ).

Having a purpose built TQ immediately accessible is extremely important. Likewise, protecting that TQ from the elements such as UV rays is very important as well. To assist with that, two separate ambidextrous side pockets were designed that not only protect the TQ from sun and other environmental exposure, but they also allow for rapid deployment from multiple angles and sides dependent on how the user mounts the M3T. If the user chooses to carry their TQ elsewhere or carry only one TQ, then the unused TQ pocket can be tucked away out of sight or used to store other items such as medical shears, "chem-lights", etc.

Length: 6.5 inches Width: 3.25 inches (variable) Depth: variable

Note: MEDICAL KIT AND SUPPLIES NOT INCLUDED