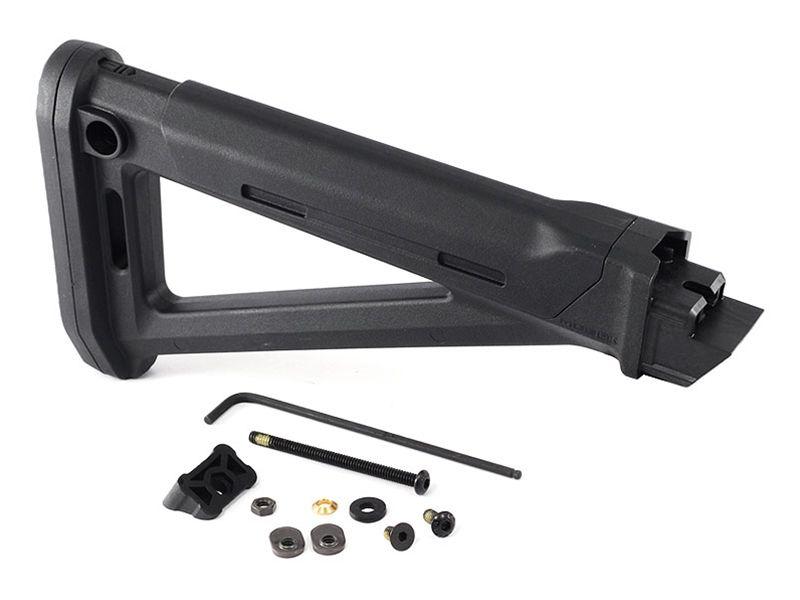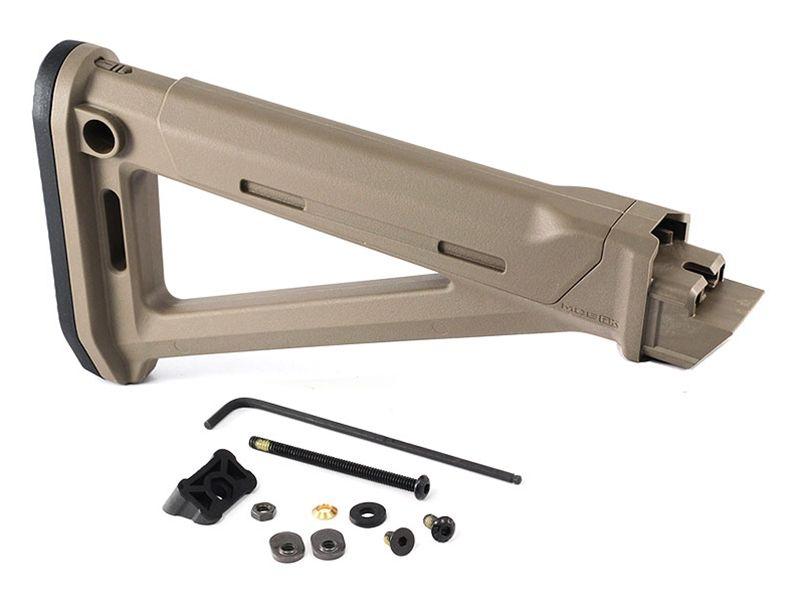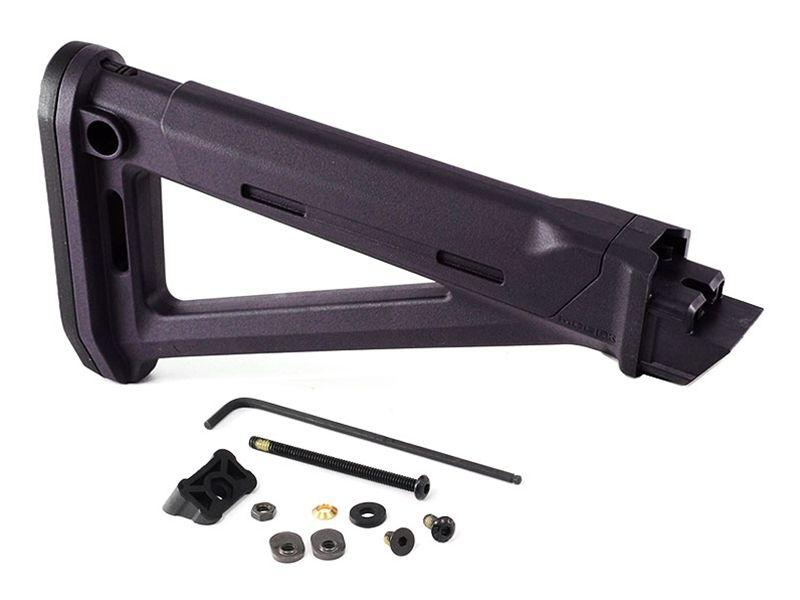 Magpul MOE AK Stock
Providing Magpul construction and ingenuity to the venerable AK platform, the Magpul MOE AK Stock is an optimized fixed stock for most stamped-receiver rifles. Featuring the unique wedge block fitment of the Zhukov-S Stock, the MOE AK Stock provides internal storage, optimized QD sling swivel placement, a shock absorbing rubber butt-pad for positive placement, and user-selectable snap on Cheek Risers (sold separately.)

Choose your Magpul MOE AK Stock

Inter-Store Transfer
If this item is out of stock at your local RifleGear but available at our other location, no problem. Just place your order and select In-Store Pickup as the shipping method. As long as the item is legal in your location, we will transfer the item for you. You will be notified by email once your item has arrived at the destination.
Providing Magpul construction and ingenuity to the venerable AK platform, the Magpul MOE AK Stock is an optimized fixed stock for most stamped-receiver rifles. Featuring the unique wedge block fitment of the Zhukov-S Stock, the MOE AK Stock provides internal storage, optimized QD sling swivel placement, a shock absorbing rubber butt-pad for positive placement, and user-selectable snap on Cheek Risers (sold separately.)

Made in U.S.A.


Features
Mounts to most stamped receiver AK-47/AKM/AK-74 pattern rifles with fixed stock, single tang trunnion
Minimum weight and bulk with reinforced polymer A-frame construction
Cheek weld combines a slim profile with user comfort
Optional snap on Cheek Risers are available for use with optics
Internal storage compartment optimized for factory AK cleaning kit
Rubber butt-pad offers an anti-slip surface and increases impact protection
Rollover on the toe allows for easier shoulder transitions and better fit when using body armor
Sling Mounts: Rear – Optional Sling Mounts (Type 1 and Type 2) accept push-button QD swivels, Rear – 1.25" fixed sling loop
Specifications
Weight
12.5 oz.
Length, from receiver
9.4 in.
LOP
~12.8 in.
NOTE: Due to the wide range of tolerances of your typical AK, minor fitting of the stock may be required. Not compatible with the Norinco Type 56S/MAK-90 due to differences in the trunnion's tang.