FN SCAR 17S 10/20 Round Magazine
Choose your FN SCAR 17S 10/20 Round Magazine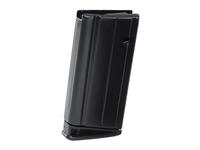 FN SCAR 17S 10 Round Magazine, Black
SKU: FN-MAG17S-10-BLK

as of 10/20/2020 8:42PM CST



Store Inventory
Available Online
More than 10
Fountain Valley, CA
Out of stock
The Colony, TX
More than 10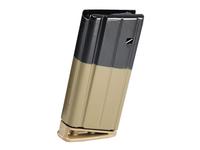 FN SCAR 17S 10 Round Magazine, Flat Dark Earth
SKU: FN-MAG17S-10-FDE

as of 10/20/2020 8:42PM CST



Store Inventory
Available Online
Out of stock
Fountain Valley, CA
Out of stock
The Colony, TX
Out of stock
Enter your email address below to receive an email when the product is back in stock:


Inter-Store Transfer
If this item is out of stock at your local RifleGear but available at our other location, no problem. Just place your order and select In-Store Pickup as the shipping method. As long as the item is legal in your location, we will transfer the item for you.
You will be notified by e-mail when your item arrives.
FN Herstal SCAR 17/17S 7.62x51mm or .308 10 round capacity.
These are factory 20 round magazines that are permanently modified to only allow 10 rounds to be inserted so they are legal for purchase and use in California and other states that limit magazine capacity to 10 rounds. The modification is made permanent through the use of a polymer block that is inserted into the magazine body and secured using a roll pin through the magazine body.
These magazines are permanently modified and the floor plate cannot be removed.
RifleGear will handle any warranty claim on this product. Please contact RifleGear if you receive a defective magazine.
Specifications
Caliber
7.62x51mm, .308
Capacity
10 round
Body
Steel
Follower
Polymer anti-tilt

Restrictions
Magazine capacities are regulated in many states and jurisdictions. Please understand your local laws prior to ordering. Click here for detailed information on magazine capacity restrictions.